VIOLENCE, MERMAIDS & CULTS: MEET MY 2017 AUDIOBOOK TBR
My completed books for 2016 was really sad. Think it was like 5 or 6 (probably 5). When I saw my Goodreads recap I cried a little. It was embarrassing. I had to ask myself why did it happen. So far I've only come up with "My days are hectic!" I know what you're thinking: "All of our days are hectic." To which I say, "nope, my days are way more hectic than yours😝"
Guess I forgot how great audiobooks are. And while there are only 9 here, I plan to mix in some other books (I've already read two books this month). Here it is, in no particular order:
Area X has been cut off from the rest of the continent for decades. Nature has reclaimed the last vestiges of human civilization. The first expedition returned with reports of a pristine, Edenic landscape; the second expedition ended in mass suicide, the third expedition in a hail of gunfire as its members turned on one another. The members of the eleventh expedition returned as shadows of their former selves, and within weeks, all had died of cancer. In Annihilation, the first volume of Jeff VanderMeer's Southern Reach trilogy, we join the twelfth expedition.
The group is made up of four women: an anthropologist; a surveyor; a psychologist, the de facto leader; and our narrator, a biologist. Their mission is to map the terrain, record all observations of their surroundings and of one anotioner, and, above all, avoid being contaminated by Area X itself.
They arrive expecting the unexpected, and Area X delivers—they discover a massive topographic anomaly and life forms that surpass understanding—but it's the surprises that came across the border with them and the secrets the expedition members are keeping from one another that change everything.
*
The Handmaid's Tale is not only a radical and brilliant departure for Margaret Atwood, it is a novel of such power that the reader will be unable to forget its images and its forecast. Set in the near future, it describes life in what was once the United States, now called the Republic of Gilead, a monotheocracy that has reacted to social unrest and a sharply declining birthrate by reverting to, and going beyond, the repressive intolerance of the original Puritans. The regime takes the Book of Genesis absolutely at its word, with bizarre consequences for the women and men of its population.
The story is told through the eyes of Offred, one of the unfortunate Handmaids under the new social order. In condensed but eloquent prose, by turns cool-eyed, tender, despairing, passionate, and wry, she reveals to us the dark corners behind the establishment's calm facade, as certain tendencies now in existence are carried to their logical conclusions. The Handmaid's Tale is funny, unexpected, horrifying, and altogether convincing. It is at once scathing satire, dire warning, and tour de force. It is Margaret Atwood at her best.
*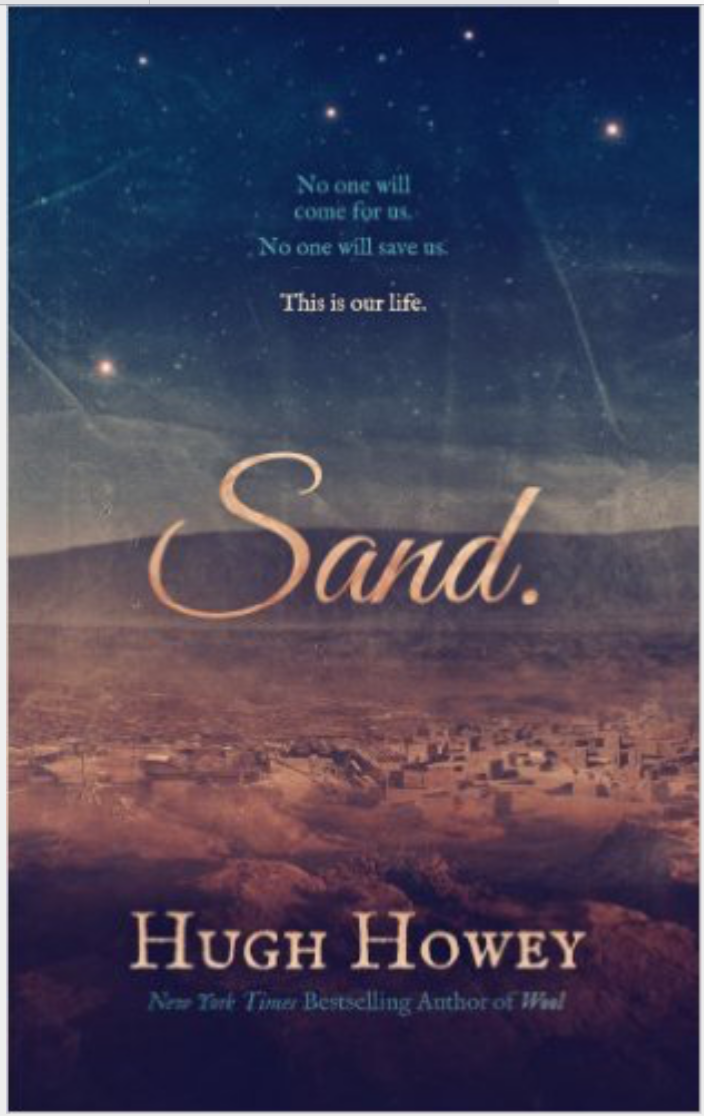 The old world is buried. A new one has been forged atop the shifting dunes. Here in this land of howling wind and infernal sand, four siblings find themselves scattered and lost. Their father was a sand diver, one of the elite few who could travel deep beneath the desert floor and bring up the relics and scraps that keep their people alive. But their father is gone. And the world he left behind might be next.
Welcome to the world of Sand, the first new novel from New York Times bestselling author Hugh Howey since his publication of the Silo Saga. Unrelated to those works, which looked at a dystopian world under totalitarian rule, Sand is an exploration of lawlessness. Here is a land ignored. Here is a people left to fend for themselves. Adjust your ker and take a last, deep breath before you enter.
*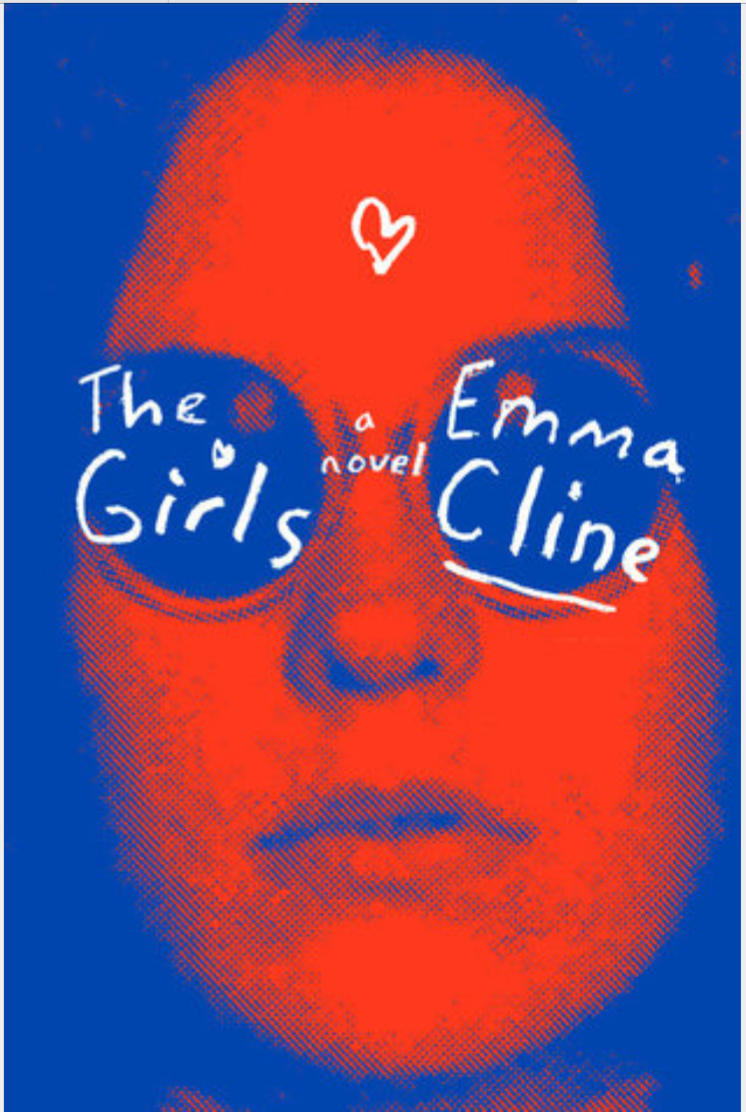 Northern California, during the violent end of the 1960s. At the start of summer, a lonely and thoughtful teenager, Evie Boyd, sees a group of girls in the park, and is immediately caught by their freedom, their careless dress, their dangerous aura of abandon. Soon, Evie is in thrall to Suzanne, a mesmerizing older girl, and is drawn into the circle of a soon-to-be infamous cult and the man who is its charismatic leader. Hidden in the hills, their sprawling ranch is eerie and run down, but to Evie, it is exotic, thrilling, charged—a place where she feels desperate to be accepted. As she spends more time away from her mother and the rhythms of her daily life, and as her obsession with Suzanne intensifies, Evie does not realize she is coming closer and closer to unthinkable violence.
Emma Cline's remarkable debut novel is gorgeously written and spellbinding, with razor-sharp precision and startling psychological insight. The Girls is a brilliant work of fiction.
 
*
There is no cure for being who you really are...
In a cottage high atop Llanfair Mountain, sixteen-year-old Clara lives with her sister, Maren, and guardian Auntie. By day, they gather herbs for Auntie's healing potions; by night, Auntie spins tales of faraway lands and wicked fairies. Clara's favorite story tells of three orphaned infants—Clara, who was brought to Auntie by a stork; Maren, who arrived in a seashell; and their best friend, O'Neill, who was found beneath an apple tree.
One day, Clara discovers iridescent scales just beneath her sister's skin: Maren is becoming a mermaid and must be taken to the sea or she will die. So Clara, O'Neill, and the mermaid-girl set out for the shore. But the trio encounters trouble around every bend. Ensnared by an evil troupe of traveling performers, Clara and O'Neill must find a way to save themselves and the ever-weakening Maren.
And always in the back of her mind, Clara wonders, if my sister is a mermaid, then what am I?
*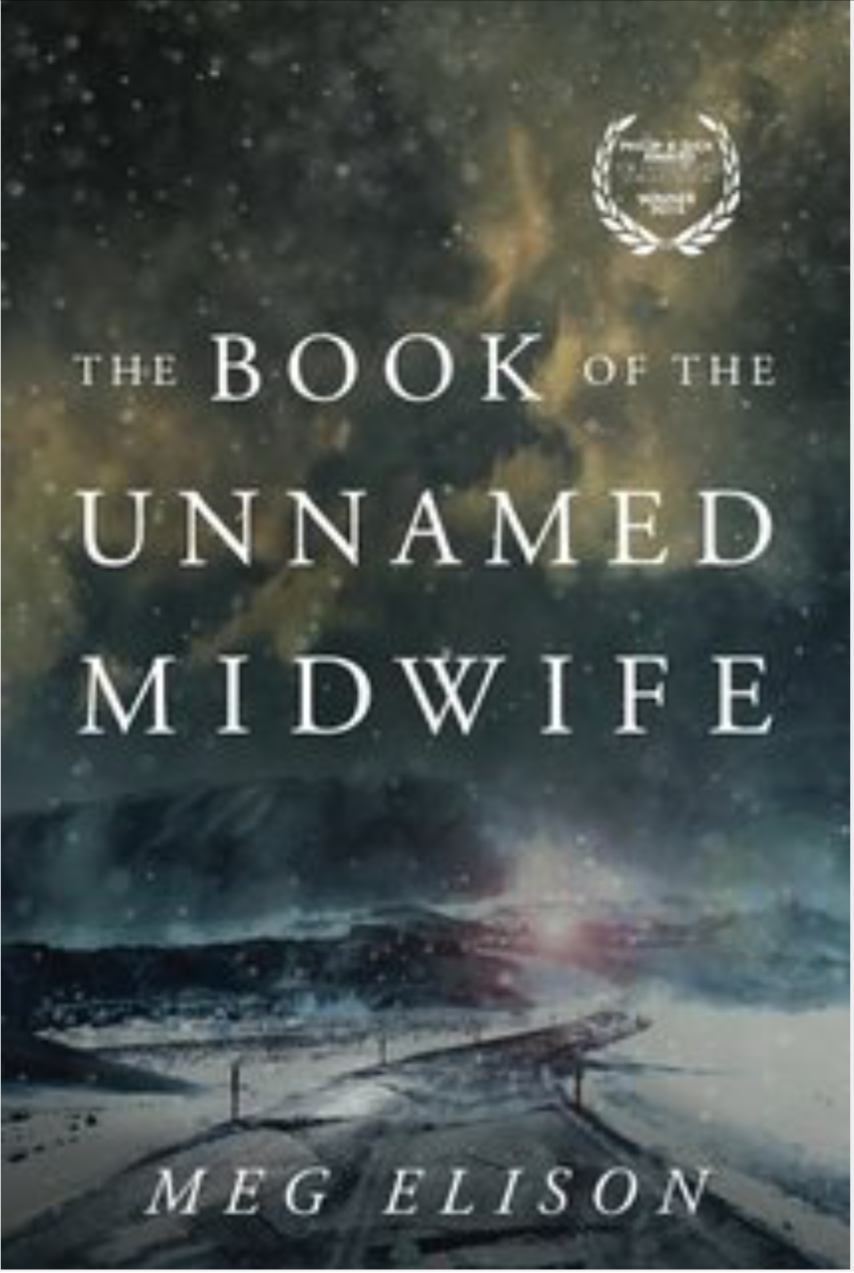 In the wake of a fever that decimated the earth's population—killing women and children and making childbirth deadly for the mother and infant—the midwife must pick her way through the bones of the world she once knew to find her place in this dangerous new one. Gone are the pillars of civilization. All that remains is power—and the strong who possess it.
A few women like her survived, though they are scarce. Even fewer are safe from the clans of men, who, driven by fear, seek to control those remaining. To preserve her freedom, she dons men's clothing, goes by false names, and avoids as many people as possible. But as the world continues to grapple with its terrible circumstances, she'll discover a role greater than chasing a pale imitation of independence.
After all, if humanity is to be reborn, someone must be its guide.
*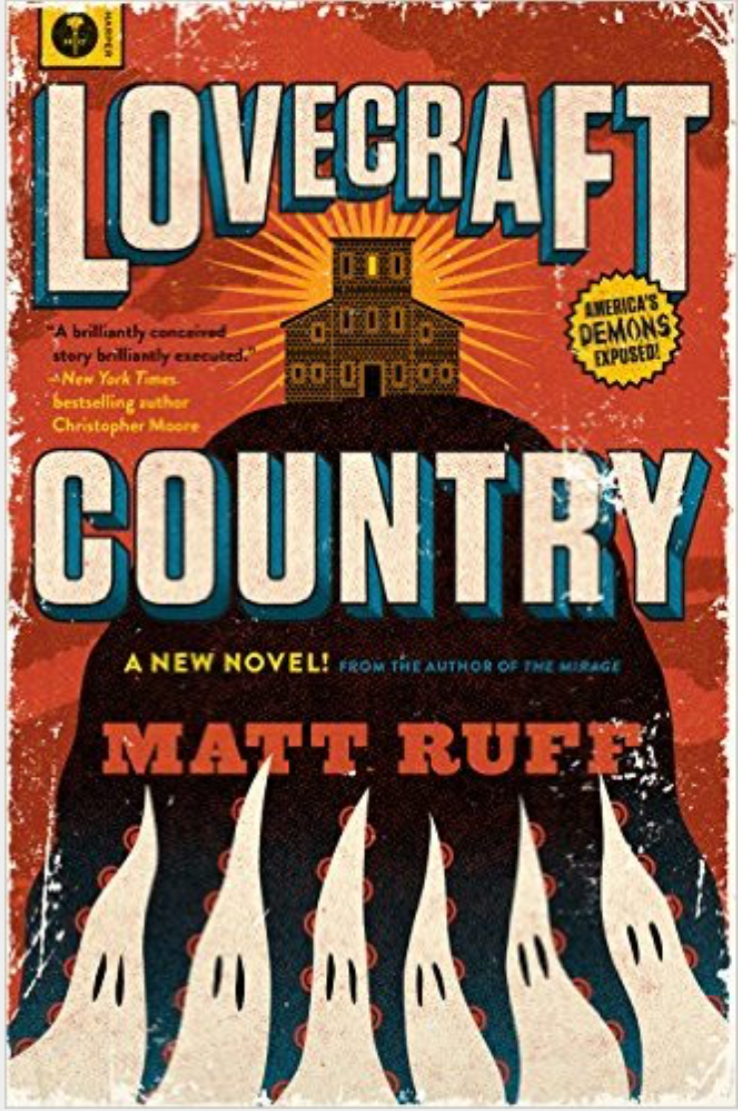 Chicago, 1954. When his father Montrose goes missing, 22-year-old Army veteran Atticus Turner embarks on a road trip to New England to find him, accompanied by his Uncle George—publisher of The Safe Negro Travel Guide—and his childhood friend Letitia. On their journey to the manor of Mr. Braithwhite—heir to the estate that owned one of Atticus's ancestors—they encounter both mundane terrors of white America and malevolent spirits that seem straight out of the weird tales George devours.
At the manor, Atticus discovers his father in chains, held prisoner by a secret cabal named the Order of the Ancient Dawn—led by Samuel Braithwhite and his son Caleb—which has gathered to orchestrate a ritual that shockingly centers on Atticus. And his one hope of salvation may be the seed of his—and the whole Turner clan's—destruction.
*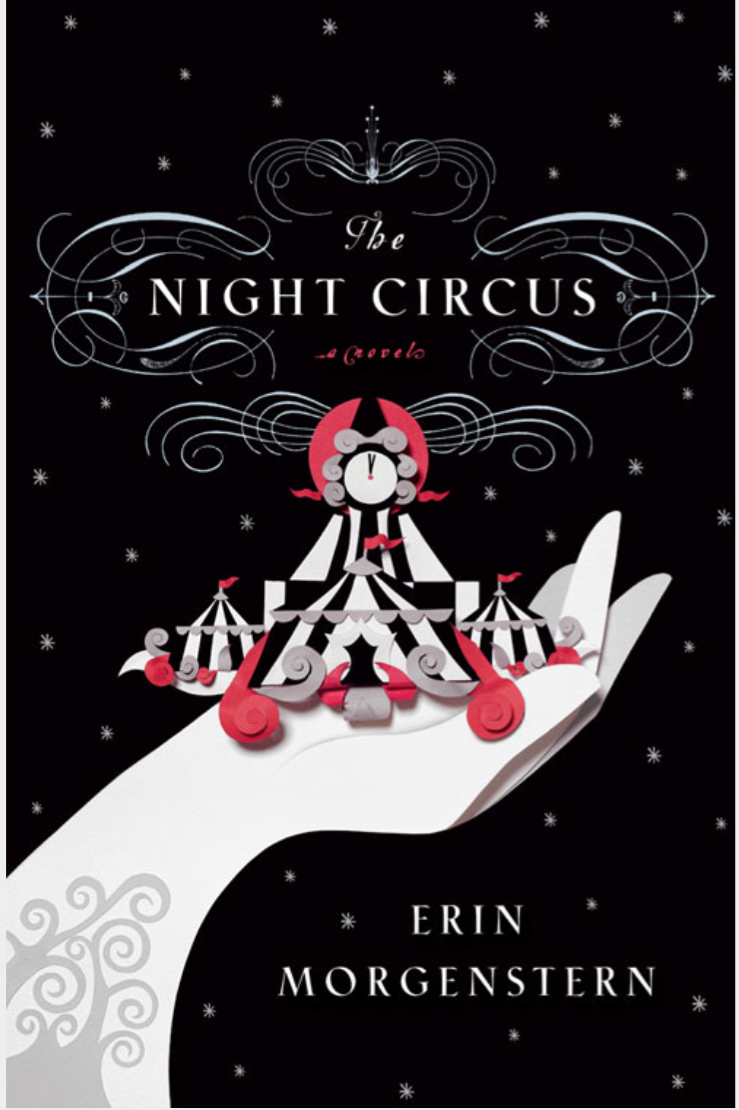 The circus arrives without warning. No announcements precede it. It is simply there, when yesterday it was not. Within the black-and-white striped canvas tents is an utterly unique experience full of breathtaking amazements. It is called Le Cirque des Rêves, and it is only open at night.
But behind the scenes, a fierce competition is underway—a duel between two young magicians, Celia and Marco, who have been trained since childhood expressly for this purpose by their mercurial instructors. Unbeknownst to them, this is a game in which only one can be left standing, and the circus is but the stage for a remarkable battle of imagination and will. Despite themselves, however, Celia and Marco tumble headfirst into love—a deep, magical love that makes the lights flicker and the room grow warm whenever they so much as brush hands.
True love or not, the game must play out, and the fates of everyone involved, from the cast of extraordinary circus per­formers to the patrons, hang in the balance, suspended as precariously as the daring acrobats overhead.
Written in rich, seductive prose, this spell-casting novel is a feast for the senses and the heart.
*
While on routine patrol in the tinder-dry Topanga Canyon, environmental scientist Rafael Salazar expects to find animal poachers, not a dilapidated antique steamer trunk. Inside the peculiar case, he discovers a journal, written by the renowned Robert Louis Stevenson, which divulges ominous particulars about his creation of The Strange Case of Dr. Jekyll and Mr. Hyde. It also promises to reveal a terrible secret—the identity of Jack the Ripper.
Unfortunately, the journal—whose macabre tale unfolds in an alternating narrative with Rafe's—isn't the only relic in the trunk, and Rafe isn't the only one to purloin a souvenir. A mysterious flask containing the last drops of the grisly potion that inspired Jekyll and Hyde and spawned London's most infamous killer has gone missing. And it has definitely fallen into the wrong hands.
* 
* 
Updates- 
The book I'm working on will be wrapping up soon. SIGN UP to my newsletter and you might be getting a free copy of the ebook... or maybe even a nice paperback delivered to your door!